14 Tips to Care for Home Appliances
Home appliances are machines that assist you in household functions. It speeds up household chores and helps us get more done with lesser time. All the latest home appliances ensure comfort and ease for the family. The few essential appliances that have become a must-have in every household are refrigerators, washing machines, and ovens.
Here are some tips on how best to use your appliances with care to help them function optimally.
How Best to Use Fridge-Freezers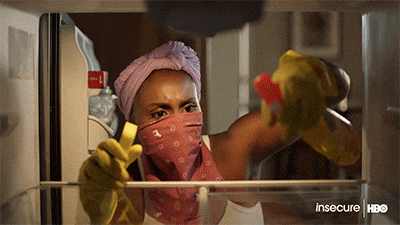 It's good to maintain the temperature from 1°C to 4°C inside your fridge. This helps keep the content like food and medicine fresh for longer.
Don't overload your fridge, and don't keep the door open for a long time.
In case of electricity disturbance, it's better not to open the door.
Avoid storing hot food directly in your fridge. Leave hot food outside to bring it to room temperature. Once it's all cool, you're ready to refrigerate.
Avoid overloading it.
Empty it at least once a month, to give it a total wipe down. In the process, you'll be able to get rid of content that's been there too long.
How Best to Care for Washing Machines
Washing machines can build up moisture and soon become bacteria-infested. To avoid this, leave the door open after washes to allow water from inside the drum to evaporate. You can also wipe down the inside with a try cloth to speed up the process.
Make it a habit to wipe the inside and outside of the machine with a damp cloth. Do this at least once a week.
Clean out your washing machine with a washing machine cleaner once a month. This helps keep it bacteria-free.
Store the liquid detergents (and other liquids) away from the control panel. Strong detergents can harm the finish of the washing machine.
How to Prolong the Life of Microwave Ovens
Clean spills immediately. Use a sponge or soft cloth always.
Create a habit of wiping down the inside and outside (if you can reach it) once a week.
Close the oven door fully before starting it.
Plastic is not meant to be used in the microwave. Avoid them entirely as they melt in high temperature and is a health hazard.
We can extend the lifespan of any appliance with a bit of TLC. Keep your appliances looking and working good as new with these simple tips. It'll save you some money!
Speaking of saving money, if you're in need of new home appliances, check out our hot deals on The CBF Store.