Can Washing Machines Wash Shoes or Other Things Besides Clothes?
The washing machine is one of the favourite Australian home appliances because it helps you wash-up your dirty clothes, bed linen, etc. without having to do it manually. But a washing machine can wash so many more items. It's time to fully utilise your washing machine to get the most out of it.
Wash Your Shoes
Yes, that's right! You can wash (some) shoes in your washing machine. Be sure to check the labels on your shoes for washing instructions before you throw it into your washer. Canvas and many other types of shoes can go in the washer and helps keep fresh. It is advisable to remove laces and insoles (if possible). Place your shoes inside a mesh laundry bag and use a mild detergent for extra protection. Warm water is prefered for that extra clean but again, follow the washing instructions on the label. What happens if the label on the shoes is missing? Be safe, and don't wash them in the washer.
Disinfect Kids and Pets Toys
Germs are everywhere. Regularly wash and disinfect your kids and pets toys in your washing machine. Use your discretion when doing this, but here are a few tips:
Stuffed toys – check the labels, and it's good to use a mesh bag and always do a gentle wash.
Plastic toys – place them in a mesh laundry bag, and a spin is not necessary.
Toys with electronics in them: A big no to washing in the washer.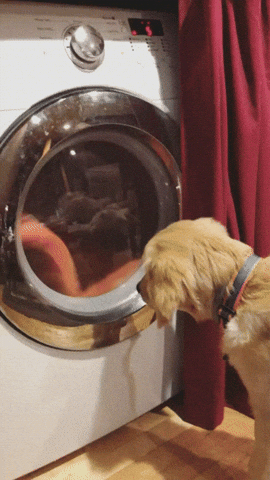 Fresh Workout Gear
If you're one to work out often, you'll want to keep your yoga mat and workout gear (belts, pads, compression sleeves, etc.) as clean as possible. Not all yoga mats or workout gear can be washed in the washing machine, so be sure to check out the washing instructions from the manufacturer to be on the safe side. General things to remember are:
Close all velcro straps
Use a mesh laundry bag
Wash on a gentle wash and air dry
No spin and no dryer
Even Oven Mitt
Oven mitts cleanliness often get forgotten when, in fact, it's as essential as keeping our kitchen towels bacteria-free. As we are dealing with food here, it's good to wash out oven mitts from time to time. Throw them in a mesh bag and into your washer to have fresh and germ-free mitts that are safe to handle food.
Wash a Mop Head
A mop head can stay clean and last a long time. It's not an item to be thrown out once it gets dirty because we can clean it. Wash mop heads in the washer with warm water, disinfectant, and on a gentle wash. Air-dry it once washed, and it becomes as good as new. A big part of keeping your floors clean and germ-free is keeping your mop head fresh and bacteria-free.
Do you need to upgrade your washing machine? Check out our range of washers and dryers.